Hello,
I have adapted the example for the Arria 10 SOCDK (Arria 10 SoC - Boot from SD Card) to the HAN-Pilot-Platform evaluation board from Terasic. I used the make_sdimage_p3.py script to generate the SD-Card image without linux binaries:
Partition 3: (format raw, type 0xA2) - u-boot-splx4.sfp
Partition 1: (format fat) - sdfs folder with - fit_spl_fpga.itb and u-boot.img
Partition 2: (format ext3) - empty
The SOC start-up seems to be ok, but the FPGA does not get configured: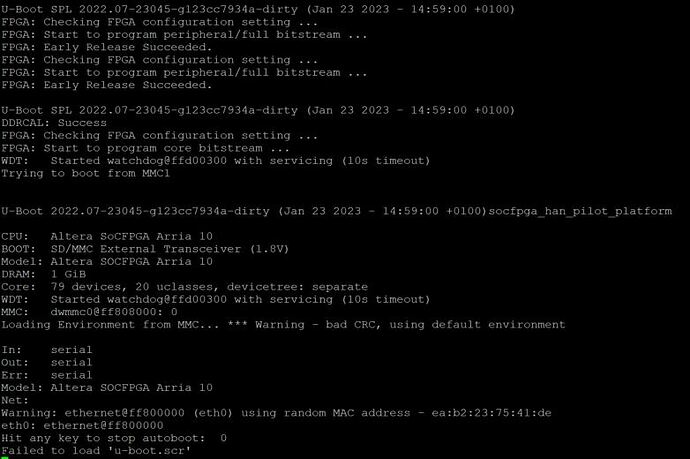 When i start the board without SDCARD, put it in, and then connect with the debugger and start the system with the Debugging U-Boot script. The system boots and the FPGA gets configured…
The start-up runs like from SD-Card, but the FPGA gets configured!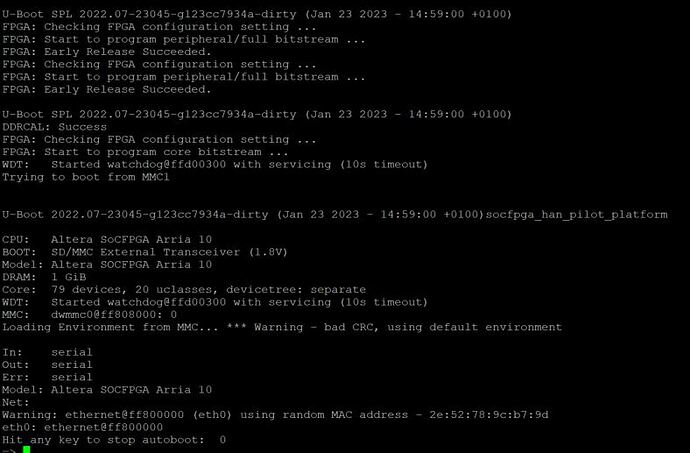 Does anyone have any idea what the problem could be?