Hi,
we are using Arria 10 FPGA DEVICE "10AX057N2F40E2SG", we needed to use Remote system update feature for our custom board.
From the below link :
"The Remote System Update (RSU) is a feature available for Stratix 10 and Agilex FPGA devices"
but ,
From the intel design store, there are two reference design modules.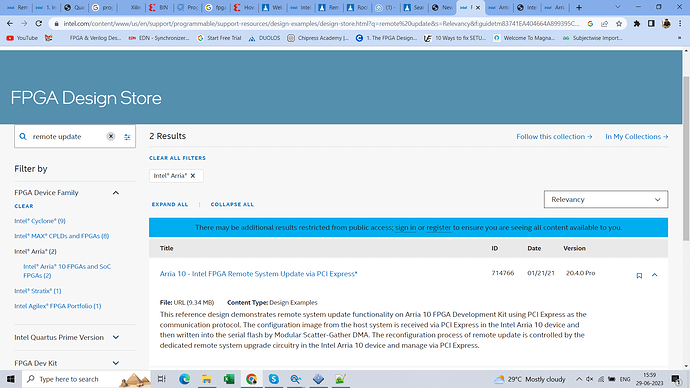 please Clarify whether Arria10 will support or NO!
Thanks,
Rajesh