5616 Discussions
I am getting nowhere fast booting reference Linux on Cyclone V SOC dev board
Subscribe
New User
‎07-31-2023 05:45 PM
12 Views
I need help debugging booting my new Cyclone V SoC Dev board. (Rev E1)
Intel part # is DK-DEV-5CSXC6N
I have been banging my head against this wall for a few days and I need help to debug it.
I tried booting the setup out of the box with the installed SD card which is supposed to work.
I cannot tell if it is
a board config issue
or
a bad board
or
device programming
or
failed SD card programming.
I have reprogrammed the SD card numerous times.
I need help debugging.
If I could see a video of a good Rev. E board booting that shows the jumpers and the DIPs settings and the sequence of lights I would be very happy.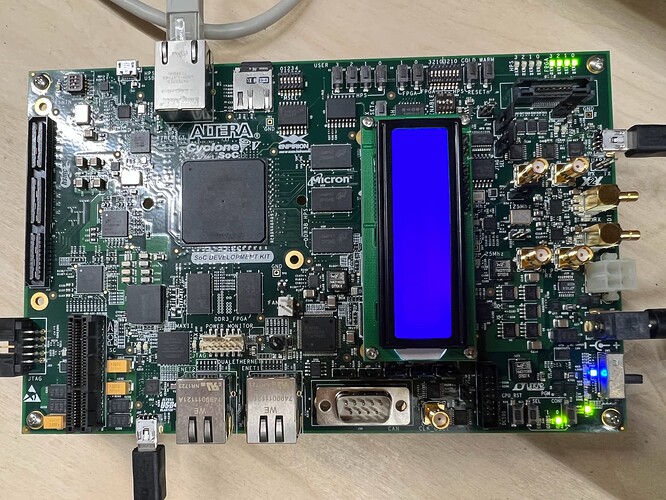 I also see numerous places where the baud is 57600 and others where it is 115200.
I always try both on each boot.
Thanks Martin