Hello ,
I am designing Linux OS image for custom hardware which took reference from Arria 10 SoC. I am building OS by taking reference from :

While Building Kernel and U-Boot Separately From Git Trees I am getting following error: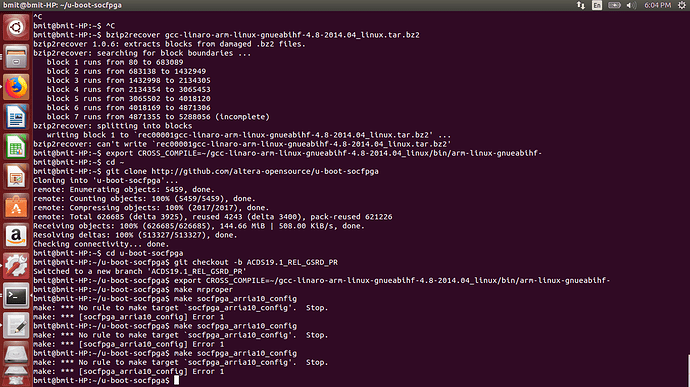 Please help with the same.
Thanks and Regards
Priya.